WHAT IS HYPNOSIS and HYPNOTHERAPY?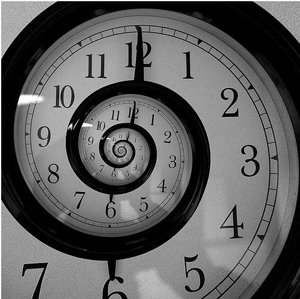 How Old is the practice of hypnosis?
See "History of Hypnosis"
What is hypnosis?
Hypnosis is a natural state of consciousness all of us experience everyday. This feels like the state of mind we are in when we are just about to fall asleep- this is known as the Alpha level of consciousness. Of these, there are four;
Beta- waking state
Alpha- hypnotic state
Theta- dream state
Delta- deep sleep state.
The open, receptive Alpha state of mind reached through hypnosis provides direct access to the subconscious, making it possible to create intentional positive changes that are otherwise often difficult to reach in more cognitive approaches that involve the critical faculty of the normal waking state.
Is hypnosis dangerous?
No way! In fact, the deep state of relaxation involved is, at the very least, among the most enjoyable experiences you'll have, and is entirely safe. While it is important that your hypnotist/hypnotherapist is well trained and follows strict ethical guidelines, adhering to all applicable laws, etc.;
You cannot get "stuck" in hypnosis.
No one can make you do anything you do not want to do.
Anyone can refuse any suggestion.
No one has control of your mind.
You will not divulge all of your personal secrets, or anything you do not wish to divulge.
At all times, you are in control of your hypnotherapeutic experience; your hypnotherapist is trained to facilitate your process of self-empowerment and powerful, lasting change.
Does hypnosis really work? See also the research page.
Psychoanalysis: 38% recovery after approximately 600 sessions.
Behavior Therapy: 72% recovery after an average of 22 sessions.
Hypnotherapy: 93% recovery after an average of 6 sessions.

from Alfred A. Barrios, Ph.D., Hypnotherapy: A Reappraisal. Article.
Online: http://www.stresscards.com/esspsychotherapy.htm.
Now, by citing Dr. Barrios' findings I am by no means suggesting that psychoanalysis or other forms of psychological counseling are in any way ineffectual, that is not my place to do, nor do I believe that. This does illustrate, however, at the very least, that hypnosis has been observed as superbly effective as one tool among many in the healing arts.
Having cited these remarkable numbers, also, I must add that hypnosis is not a replacement for medical or psychological treatment, a hypnotherapist does not prescribe or diagnose disease or mental disorders. Adhering to strict ethical standards as a hypnotherapist, I require a medical referral from your physician before I will treat any medical condition or any complaint involving pain, as pain may be symptomatic of a medical condition.
Regarding medical conditions, hypnotism works in conjunction with standard medical procedures by freeing the patient of the feelings and attitudes that may be inhibiting his or her natural immunizing or other vital processes. Hypnotism helps create mental expectancy and reduce stress, normalizing the action of the autonomic nervous system, facilitating the overall healing process.
Is hypnosis accepted by mainstream medicine?
Hypnosis was officially accepted by the mainstream medical community by both the American Medical Association (1958) and the British Medical Association (since 1955), and has also been accepted by the American Psychiatric Association.
It is now used in medical applications in dentists' offices, drug-free anesthesia, hypnobirthing as an aid in childbirth, smoking cessation, among many other applications.
What is a 'Diversified Client-Centered' hypnotherapist?
I am a graduate of Roy Hunters "Diversified Client-Centered Hypnotherapy."
'Diversified' means I have been trained in a variety of hypnotherapeutic techniques, allowing me to be 'Client-Centered', that is, being well equipped to adapt and address the needs of my clients during a session.
All hypnosis is self-hypnosis, that means that you are the one who is in charge of your therapy, and it is my job to facilitate this with the variety of hypnotherapeutic tools available to me.
For More Information:
If you have any questions or concerns, or feel you are ready to begin a consultation, feel free to contact me;
Contact:
Kipp D. Trembley, M.A., C.Ht., LMHC
Serving King, Kitsap, Pierce, Puget Sound
PO Box: 2831
Poulsbo, WA, 98370
Phone: (360) 920-7047
Email: aspenhypno@yahoo.com
Tell me, I'll forget.
Show me, I may remember.
But involve me,
and I'll understand.
-Chinese Proverb
---
*Please note that the information provided here and elsewhere on this website is complimentary to actual hypnosis and hypnotherapy and is not intended to replace the relationship between therapist and client.
*The information provided on this site is designed to support, not replace, the relationship that exists between a patient/site visitor and his/her existing physician.
---