HOME PAGE

---
PSYCHOTHERAPY
& COUNSELING
---

HYPNOTHERAPY
---

ART THERAPY
Art-As-Therapy and
Art Psychotherapy
---
DEVELOPMENTAL DISABILITIES
---
RESPITE SERVICES
---
PRIVATE IN-HOME NURSING CARE
Dementia, Mental Health, Elder Care,
Special Needs Specialist
---
CRISIS PAGE & INFORMATION
(Suicide, Domestic Violence, Sexual Assault, Post Traumatic Stress, etc.)
---
TUTORING
---
THERAPY DOG ON SITE
---
WEDDINGS AND SUNDRY
---
LINKS
---
REGARDING

WEATHER CANCELLATIONS:

For the safety of clients, appointments will be cancelled on foul weather days that endanger transportation. As a rule, if the public schools are closed, then so is Aspentree Counseling & Hypnotherapy. The decision to close due to safety concerns is ultimately under the discretion of AC&H.
The voyage of discovery is not
in seeking new landscapes
but in having new eyes.
-Marcel Proust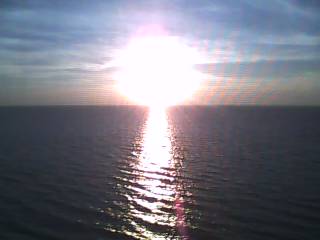 Kipp D. Trembley MA, MATP, CHt, LMHC
Client-Centered Transpersonal Psychotherapist
DDA Developmental Disabilities Mental Health Provider
Respite Care / Medicaid Personal Care, Individual Provider
Phone: 360-920-7047
Email: aspenhypno@yahoo.com
Fax: (360) 851-2000
Postal Address for Confidential Packages:
Aspentree Counseling & Hypnotherapy
PO Box 2311
Port Orchard, WA 98366
Serving Kitsap, Jefferson, Pierce, and Mason Co.'s
LOCATED in HISTORIC DOWNTOWN PORT ORCHARD
By Appointment:
Aspentree Counseling & Hypnotherapy
Kalberg Professional Building
729 Prospect Street #203
Port Orchard, WA 98366


Bay Street view (Along the waterfront)
(white building in the middle)





Prospect Street entrance (behind the building).
Take the ramp on the right, down and through to the end of the hallway (Office #203).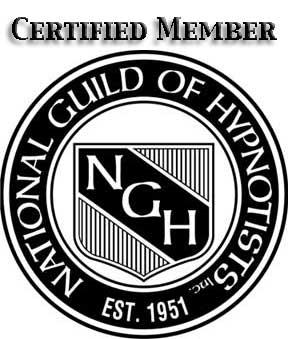 WHY 'ASPENTREE'? (OR, WHAT'S IN A NAME?)
In the North of France, in a region called Normandy, in the year 1066, a certain Duke called his banners to war. It was at this time and place that my earliest ancestor established a surname, a typical requirement for those who would-be knights. Many people at the time, when required to establish a surname for any reason, would use some variant reference to their career, their skill set or trade, or chose a name that indicated that they were the son of their father. A few, however, would choose a name that would become a unique hallmark for that particular family. My ancestor, for reasons lost in time, chose a name honoring the Quaking Aspen tree, Trombleu. In today's world, a sole proprietor often uses their own name for their business name. I have chosen to do something a little bit different, and that's use my last name in translation- Aspentree.

The name Quaking Aspen refers to the trembling leaves which rustle in the breeze. Do to the rustling sounds of the leaves in the wind, aspens are often commonly referred to as 'whispering' or 'talking' trees. In many cultures the wind is thought of as being the messenger of the gods. The ancient Celts used the Aspen wood for shield making, and it is associated with the Isle of Skye, a name from the mythic warrior woman Scathach meaning 'shadow' and 'shield'.

Why is all of this important? I find the image of the Aspen leaf, with one side one color and the underneath a softer coloring, to be a powerful image of the conscious and shadowy unconscious. The mythic references to divine voices in the wind raise notions of psychotherapy as the 'talking cure', and hypnosis, for that matter, the cure facilitated by whispers and suggestions as practiced by the priests of ancient Egypt in 'Sleep Temples' (see

History of Hypnosis

).

The use of the Aspen wood for shield making also inspires images of spiritual armor, the work of therapy endeavors to strengthen our ego and build assertiveness, boundary and resiliency skills. The Aspen tree, common throughout both Europe and North America, is also a pioneer tree, which rises up out of the ashes of forest fires, logging roads, and other ecological traumas. This also feels for me to be an appropriate image of healing and renewal through therapy.

The Aspen

The aspen trees are gold as they were then.
The sky is the same shade of azure blue.
The garden waits for winter once again.
All is the same, except for you.

Grief cannot live in golden aspen.
Your garden wasn't made to drink salt tears.
When golden leaves adorn the azure heaven
You are here, and all the golden years.

-Phil Ellsworth, poems.philellsworth.com

I hear the wind among the trees
Playing the celestial symphonies;
I see the branches downward bent,
Like keys of some great instrument.




~ Henry Wadsworth Longfellow ~
Each kind of tree is a sort of musical instrument:
the apple a cello, the old oak a bass viol,
the cypress a harp, the willow a flute, the
young pine a muted violin.
Put your ear close to the whispering branch
and you may catch what it is saying.
~ Guy Murchie, Jr. ~